Free Shipping on orders over $50
Organic Precision Tip Cotton Swabs
100% Pure Organic Cotton
unique tapered tip & textured flat tip design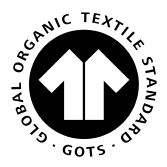 Organic
Natural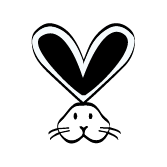 Cruelty Free
Vegan

Sensitive Skin
Made with sustainably-grown, chlorine-free, hypoallergenic cotton, these unique cotton swabs have two different tips, making them ideal for a variety of beauty care uses.

Organic Cotton
100% pure, sustainably-farmed cotton fiber, processed without chlorine and conforming to organic standards, is ultra-soft and absorbent to provide gentle care for skin.


See Ingredient List
Unique tapered tip is perfect for targeting delicate, hard-to-reach areas. Textured flat tip is ideal for gently cleaning around ears, removing makeup, perfecting manicures, and a variety of other uses. When using on ears, do not enter or probe the ear canal.
Please check locally for recycling options. Or consider reusing this resealable container.
Our Ingredient Integrity
We consider organic certification to be the highest clean standard, so we don't need a free from list to assure you of this product's purity and sustainability.

Highest Clean Standard
Our cotton is 100% pure cotton fiber and certified organic to assure you of its purity and sustainability.
Purity & Purpose
Sustainably farmed cotton fiber is processed without chlorine or other harsh chemicals so it's gentle on skin.
Better for the Earth
Our certified organic cotton fiber is grown, harvested, and processed using sustainable practices that help conserve land, water and wildlife.
This product is made by a Certified B Corporation™, meaning Sky Organics joins an inspiring community of global businesses that meet high standards of social and environmental responsibility.
Find Your Beauty In a More Hopeful World
By fusing passion and purpose, we're reimagining what it means to look good, feel good, and do good—all while working to leave our world better than we found it.
Infused with organics, nature's purest ingredients, and bottled with unmatched integrity, our down-to-Earth self-care essentials inspire thoughtful rituals that protect the planet and deliver effective results. Find your beauty in a more hopeful world with Sky Organics.